Athletic Achievement & Better Golf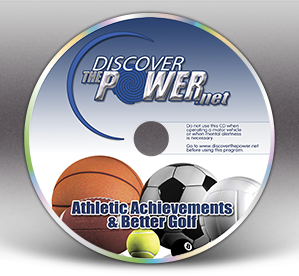 When it comes to performing at your highest level, sometimes, it isn't the physical aspect holding you back. What about your "mental game"?
How many times have you lined up a perfect shot and blown it by tensing up or losing focus during your swing? Unfortunately, it happens.
In any precision sport, the mental hurdles may be keeping us from achieving the level of play that we desire.
What if you could:
– Let go of those bad shots?
– Be more confident?
– Reduce anxiety?
– Use positive mental imagery?
– Relax and enjoy the game more?
Working with celebrities, professional athletes and sports teams, we've developed an easy to use set of techniques using science, hypnosis and mindfulness that you can use to immediately begin to improve your sport!
Transform Your Game! Get started TODAY!