ICBCH HYPNOTIST CERTIFICATION ZOOM COURSE
DO YOU WANT TO LEARN HOW TO HYPNOTIZE? GET HYPNOTIST CERTIFICATION TRAINING? AND HELP OTHERS?
Training Date: Sept. 4-7
The ICBCH HYPNOSIS TRAINING COURSE is the best way to complete the hypnotist certification.  This course is offered in a three-day live training workshop and combined with online/practical learning totaling 40 hours.  It is a multi-media program with video training, audios and practicing exercises.
When you complete the ICBCH (INTERNATIONAL CERTIFICATION BOARD OF CLINICAL HYPNOTHERAPISTS) HYPNOTIST CERTIFICATION COURSE:
You will understand what hypnosis is and it's benefits
You will be able to safely hypnotize other people
You will know how to structure suggestions in a meaningful way, to help others benefit from hypnosis
You will learn about different clinical approaches and how you can get started in the hypnosis industry
This course will be taught by Jolana Andre – a ICBCH Certified Trainer,  and Certified Hypnotist Rich Guzzi.
This course is limited to 20 participants so act fast and secure your spot.
TOTAL VALUE OF ENTIRE TRAINING PACKAGE $2400
YOU CAN GET IT ALL FOR ONLY $1200
This can be the start on your journey into the fun and rewarding world of hypnosis.  Hypnosis can be taken into many different directions.
You will learn how to use self-hypnosis
You understand how to create a business that you can do in your spare time without having to hire any employees or even rent an office.
Have the freedom of being your own boss. Only see as many clients as you feel you have time for.
By helping others, you will be recognized as a leader in your community.
The ability to earn extra income and having the peace of mind knowing you do not have to leave your present employment until you are ready to go all in.
Have more time to spend with family and friends. In fact, they will soon be one of your main sources of new clients once the word gets out of your hypnotic success with others
Gain more control over your life with the added flexibility and income being generated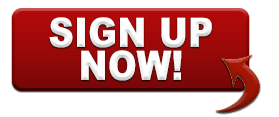 These Training are very comprehensive and packed with content.  Our Guarantee/Promise to you is that if you feel you ever need a refresher or just want to take the course again you can come to a future date the next time it is offered for half price.  Also if you can not make it for any reason after signing up you can always come to a future course of the same training even if there has been a price increase no questions asked or apply your tuition to another course offering.   The half-price offer does not apply to the 10 Comics – 10 Hypnotist's Comedy Writing Bootcamp.