June 22-24, 2020 in Nashville, TN
This is the most unique, hands on training in the hypnosis industry today and is limited to Only 10 attendees.  
It is designed for the who want to turn their show into something that will blow away the competition.
This Boot Camp will be led by Rich Guzzi who has 30 years experience in the comedy club business and has worked at the best venues across the United States.  Assisting Rich in the Boot Camp will be 10 additional HEADLINING Comedians from around the country.
Throughout the training each student will get to work with comics the entire time and in different capacities.  There will be one-on-one sessions as well as a writing group format where each hypnotist will get to have his own writing team.
The writing team format will give you the opportunity to work with 5 comics simultaneously to craft your new show into something few hypnotist have today. A performance that can generate 8 laughs a minute.  (The Industry Standard for a Headlining Act)
It will be as if you were hosting a TV show and you had a writing team putting the sketches together for YOU.
After this training, you'll know:
The RIGHT Ways to Structure Your routines so that You can Get the BIG LAUGHS!   Small adjustments will equal BIG RESULTS for YOU.
There is a formula to doing comedy like a comedian.  You will learn it here from 11 professionals who have been doing it for decades.
You will Avoid the #1 MISTAKE Everyone makes when writing a hypnosis sketch that causes it to fall flat.
How to turn your pre-talk into a killer comedy routine that will start your show off with huge laughs.
This is NOT lecture type training. This is a hands on, working with professionals, RESULT driven training.   You will learn the formula on WHY and WHAT makes a crowd laugh hard and then APPLY it.
SPACES ARE LIMITED & EARLY BIRD FEES APPLY, SO DON'T DELAY – BOOK NOW
3 DAY EVENT TICKET PRICE – $10,000

ONLY $7000 – Limited Offer for Only $5000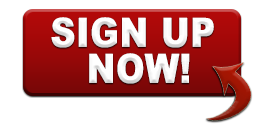 MORE INFO:
Each session begins at 10:00 am sharp and goes until around 7:00 pm
If you would like more information please email us at [email protected] or call us at 310-740-4667
MEALS, HOTEL AND TRAVEL INFORMATION:
Fly into Nashville international
Airport  BNA – Southwest has direct flights from about 70 major cities.
If you need transport to and from the airport just let us know and we will pick you up.
Most hotels will serve breakfast till 10 AM
All other meals will be prepared by our private chef at the training facility. Please let us know about any special needs.
Book your hotel in White House, TN which is off Interstate 65 exit 108 and only minutes from our training facility.
There are 5 area hotels including Comfort Inn, Holiday Inn Express and more; the nicest one is the Hampton by Hilton
Hampton by Hilton  404 Hester Drive   White House, TN   615-672-3993    
Holiday Inn Express 206 Knight Cir. White House, TN   615-672- 7200  
Quality Inn   354 Hester Drive White House, TN  615-672-7000    
Motel 6   340 Hester Drive White House, TN

 

615-672-8850    
Comfort Inn 140 Maiden Lane White House, TN

 

615-581-0040