Adoption Center Benefit Show
Bohemia, NY
How would you like see a funny show and give back?  Now is your chance to help them and have a fun night out!
When: Sunday – October 13th
Where:  Governer's Comedy at McGuires in Bohemia
Tickets: $25 in Advance / $30 at the Door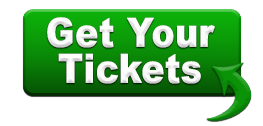 The hilarious Paul Bond will be Master of Ceremony for the The Rich Guzzi Comedy Hypnosis Experience.  This is show you won't soon forget.
Come watch as Rich invite volunteers from the audience to get hypnotized on stage right before your eyes then be amazed at what happens next when he gives them suggestions to do the most outrageously funny things you can possibly imagine.
Laugh till it hurts with this non stop roller coaster ride that will have you and your friends coming back over and over again to try it for yourself.
It is going to be a blast.  We hope you can come down for the laughter and remember bring that friend you want to see hypnotized.
Every dollar collected at the door is going directly to The Adoption Center to aid in their efforts to give each animal a better life.
The Adoption Center is an amazing organization is committed to animals in need  in Centereach/Selden.  They make sure that no cat they come in contact with goes hungry, gets medical care so no animals suffer as well as them forever homes.
Hope you can join me for a night of hypnotic mayhem that will help the animals!
If you have any questions contact us at
310-740-4667