Do you want to learn how to hypnotize? Get hypnotist certification training? And help others?
January 21-23, 2019
Start your journey into the fun and rewarding career of hypnosis.
This is a business that you can do right now in your spare time without having to hire any employees or even rent an office.
Have the freedom of being your own boss. Only see as many clients as you feel you have time for.
By helping others, you will be recognized as a leader in your community.
The ability to earn extra income and having the peace of mind knowing you do not have to leave your present employment until you are ready to go all in.
Have more time to spend with family and friends. In fact, they will soon be one of your main sources of new clients once the word gets out of your hypnotic success with others
Gain more control over your life with the added flexibility and income being generated
Being identified as a business owner will make other business owners want to work with you.
================================================
The normal retail price of this training is $2497
*************
Plus, as a BONUS you will also receive 3 months of coaching calls to make sure you have all the knowledge you will need to succeed:
How to book the clients
Getting the best results for your clients and gaining referral business
How to Ethically Get Anyone, Anytime, Anyplace to Love YOU and want to be Hypnotized by YOU!
This is usually only available for our full time coaching program members
Normal Retail Price of the BONUS  $497 per month – $1491
*************
TOTAL VALUE OF ENTIRE TRAINING PACKAGE PLUS BONUS
$2497
+ $1491
= $3988   
This week Only OR until we are full 
You Can Get It For Only $997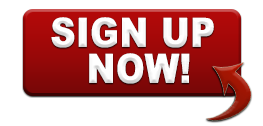 .
You Get This Entire New System – A Brand New Way of Life AND
Here is How YOU Can do it for FREE
You get a receipt for Continuing Education
You see your first 3 clients and it pays you back – Think about it for a second.  You help just 3 people you know, quit smoking, lose weight or just sleep better and you're already even.  You see your first 6 clients and it pays you back DOUBLE!
Look at the LIFETIME value of what YOU could make
There are only 20 spots available for this Amazing Opportunity
Don't Miss Out –  The FIRST 5 who register will also receive the SPECIAL BONUS  – BRING A FRIEND or SPOUSE for FREE!
The ICBCH Hypnosis Training Course is the best way to complete hypnotist certification.  This course is offered in a three-day live training workshop and combined with online learning courses.  It is a multi-media program with video training, audios and academic textbooks.
When you complete the ICBCH (International Certification Board of Clinical Hypnotherapists) Hypnotist Certification course:
You will understand what hypnosis is and it's benefits
You will be able to safely hypnotize other people
You will know how to structure suggestions in a meaningful way, to help clients benefit from hypnosis
You will learn about clinical approaches and how to build your business
This Course will be taught by Jolana Andre – a ICBCH Certified Trainer and Rich Guzzi.
This course is limited to 20 participants so act fast and secure your spot.
Your journey to the world of hypnosis & your ICBCH Hypnotist Certification begins with our live workshop on January 21-23, 2019 in Nashville for ONLY $997
This is YOUR opportunity to learn what one of the most successful people in hypnosis today is doing to make that happen.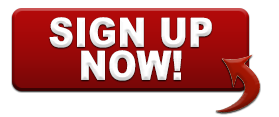 Have More Questions?
Please email us at [email protected] or call us at 310-740-4667
Hotel Information:
The training will be held at our training facility in White House, TN which is off I65 exit 108.
Area hotels include Comfort Inn, Holiday Inn Express and the nicest one is the Hampton by Hilton
Hampton by Hilton 
404 Hester Drive 
White House, TN 37188 
615-672-3993 
www.hamptoninn3.hilton.com