Jan. 18-20 in Nashville, TN
For the first time in history, Chase Hughes is releasing his behavior skills mastery course to the public. Join us for a three-day certification course in Nashville, TN and be one of the first in the world to earn a military-grade certificate in psychology and human influence.
You will be certified by Chase Hughes the leading behavior technologist in:
Behavior Profiling
Advanced Body Language
Advanced Needs and Insecurities Identification
Language Profiling
Conversational Influence
Extreme Compliance Enhancement
Mastery-Level Authority
Covert Persuasion Methods
Interrogation
Lie-Detection
Self-Mastery and Creating Enhanced Perceived Authority
Government Methods Previously Unreleased
SPACES ARE LIMITED & EARLY BIRD FEES APPLY, SO DON'T DELAY – BOOK NOW
3 Day Event Ticket Price – $5000
Special Deal: For Next 10 Days or until 12 people register
Only $2500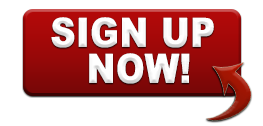 EVENT OUTLINE
Behavior Profiling

Body language – from head to toe
Behavior interpretation
Profiling language and word usage
Profiling needs
Identifying fear and insecurity
Lie-detection
​Violent Behavior Recognition

Influence and Persuasion

Confusion as a weapon
Advanced double-binding in conversation
Enhanced focus development
Activating
Using dissociation
Manufacturing suggestibility
​Linguistics – advanced conversational training

Authority

​Why authority matters more than persuasion
The factors that trigger obedience
Setting off 'obey' tripwires
The factors that create authority
The MACCI trigger routines
Developing the mastery 'zones'
​How to fully develop complete social authority
FREQUENTLY ASKED QUESTIONS
What skills will I learn?
Aside from the topics covered above, you'll get practical, applicable skills in human behavior and communication. Not only will you be able to see many of these techniques in real time, you'll have access to our team, who will help you to analyze and interpret your results and make adjustments as necessary.
The skills we teach are designed to produce serious results in any environment. Whether you're in sales or work from home, influence and persuasion can have a serious impact on the results you bring into your life. As you develop these skills and use the resources you will take home from the event, you'll be able to see growth in several areas of your life.
The topics in the course not only teach you how to create change in others, they create massive opportunity for personal growth and development. The self assessments and exercises in the class will help you identify critical growth opportunities in your own behavior.
What is and isn't catered for in the course fee?
You need to arrange and pay for your own lodging, breakfast (most hotels have breakfast included) & evening meals and extracurricular entertainment. Lunch will be provided along with tea, coffee and water throughout the day.
Tell me about this certification.
Your certificate will be issued and signed by Chase Hughes, and you can add it to your Resume, post it on LinkedIn, and share it with anyone you'd like. Your certificate will be the SAME certificate issued to government agencies at agent and executive levels.
We offer four levels of certification. THIS is the highest.
Is my name kept confidential if I attend the Event?
We don't share your information. Your event ticket may be visible to others, but it is up to you to keep that private. Coming to the training does imply a consent to video and photography, and you agree to the release of such products unless you otherwise notify Ellipsis Behavior Labs before the event begins.
What should I bring / wear?
The event is casual. Expect most of the people at the event to be in 'business casual' attire.
What lodging should I arrange for the Event?
The training by Chase Hughes will be held at our training facility in near White House, TN which is off I65 exit 108.
There are 6 Area hotel including Comfort Inn, Holiday Inn Express and more; the nicest one is the Hampton by Hilton
HAMPTON BY HILTON 
404 HESTER DRIVE 
WHITE HOUSE, TN 37188 
615-672-3993 
WWW.HAMPTONINN3.HILTON.COM
What's the 100% Money Back Guarantee?
This is a LIVE program and we have a limited amount of time to work with you directly.
In order to get a refund, you must:1) Attend the entire program. If you are late, miss days or time in the program, you will not be entitled to the refund.
2) Provide feedback as asked on each day of the event, and do the homework that is required.
3) Communicate with Chase Hughes or his team in good faith about any dissatisfaction during the event. You must allow the staff sufficient time to address your concerns and for Chase Hughes to address the issue specifically. You must communicate your concerns prior to the third day of the event.If you meet the 3 requirements listed above and still are not satisfied, Ellipsis can offer additional compensation in the form of a credit towards other products and courses.
Ellipsis produces the most groundbreaking courses in the world, and they continually evolve to ensure we are the best in the world.
We want to keep you as a customer for years to come, especially as we grow.
In rare cases, we may elect to give you a partial or full cash refund. If this happens, you will no longer be admitted to any future event hosted by either Chase Hughes or any of his instructors, and will not be allowed to access bonus materials, take home the student documents or connect on the student network online. We strive to stay the leader in behavior technologies and tactics, and if we determine that no other course or compensation would suffice to satisfy you, we will issue a partial or full refund.
Are there any hidden fees or anything like that?
No.
All of your materials are covered in your registration fee.
Is there a book signing?
Books will be available for purchase at the event and Chase will sign as many as you'd like at no charge. Whether you want a book signed, or a selfie with Chase Hughes, you're good to go.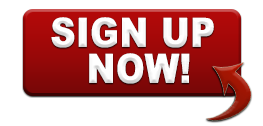 To Find Out More about Registering for the Event or to Register by phone call Jolana at 310-740-4667