Want to Become a Certified Hypnotist?
I have a special offer – I am part of the Heartland Hypnosis Conference which includes the NGH Hypnosis Certification Course & Workshops  in St. Louis, MO April 23-29 , 2018
What does all this mean?
April 23-26 is the Hypnosis Certification Class where you will learn how to hypnotize and become certified in hypnosis and April 27-29 is 3 days of advanced training workshops which includes classes from Clinical, Stage Hypnosis, the Business of Hypnosis and Metaphysical Hypnosis.  You get to choose which classes you want to attend depending on your interests.
I will be teaching 3 different classes and doing The Rich Guzzi Comedy Hypnosis Show on Friday night at the conference.
If you are interested in learning hypnosis and ready to have some FUN I am offering you an Early Bird Special!
Now Only $1197 when you sign up before March 15th
(Normally $2,400 and Conference Attendance $350 = $2750  -You Save $1553!)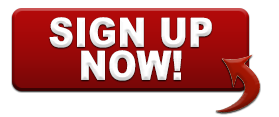 Hypnosis Certification Courses Combined with Heartland Hypnosis Conference
You will become a Certified Hypnotist
taught by William Mitchell, BCH, CI
What will YOU learn about Hypnotism?
Learn How to create hypnotic inductions including the Elman induction, Dr. Flowers induction and rapid/ instant inductions.
 Learn hypnosis approaches that work for smoking cessation, weight loss/control, pain management, stress reduction, improving academic performance, developing confidence, and overcoming fears.
Learn How to Structure Hypnosis Sessions.
Learn How to Test for Depth and Successfully Deepen Hypnosis.
Learn How to create powerful hypnotic phenomenon like amnesia, hypnotic analgesia and positive sensory hallucinations.
Learn the keys to successful post-hypnotic suggestion so your clients experience success after the sessions.
In addition to lectures and demonstrations, you will practice hypnotic inductions and offering powerful hypnotic suggestions. Students will conduct sessions with volunteers under the supervision of the instructor.
These classes will offer a special emphasis on starting your hypnosis business,
We use the same textbooks accredited universities use to teach graduate level classes in hypnotherapy. Mental Health CEs are available upon request.
You will receive a certificate , which you may display in your office,  upon completion of this course, noting your state as an National Guild of Hypnotists Certified Consulting Hypnotist.
Establish your foundation in hypnotism training with a leader in the field ( William Mitchell) and then spend 3 days taking workshops from experts in your specialized areas of interest at the Heartland Hypnosis Conference.
Want to just go the 3 Day Conference? $350 for All 3 Days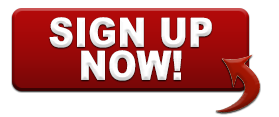 At the Heartland Hypnosis Conference 3 days of advanced training workshops in Clinical, Stage Hypnosis, the Business of Hypnosis and Metaphysical Hypnosis.  You can learn additional techniques and approaches from experts in the field of Hypnotism. Conference presenters this year include pastoral counselors, psychotherapists, doctors, chiropractors and certified consulting hypnotists.
You will learn about clinical approaches and how to build your business. If you are interested, you can choose to sample classes about stage hypnosis and metaphysical/spiritual hypnosis, as well.
In addition to clinical training to help your clients get real results, we will offer a special emphasis on starting your hypnosis business. The Certification in Hypnosis  is from the National Guild of Hypnotists and the Mitchell Institute of Professional Hypnosis LLC.
To find out more about the Heartland Hypnosis Conference go to http://heartlandhypnosisconference.com
The Conferences are from 9:00 am until 5:00 pm At Holiday Inn Express 13735 Riverport Drive, Maryland Heights, MO 63043
Hotel Room Information:
All events will be held at the Holiday Inn Express Riverport. You can also book your hotel room at special conference rates. Book early, special rates and reserved space will be available on a first come and first served basis. $79 per night.
$79 RATE. USE CODE "HEARTLAND HYPNOSIS 2018"
Holiday Inn Express Riverport
13735 Riverport Drive
Maryland Heights, MO 63043
Hotel Reservations Only:
(314) 298-3400 Press 1 and talk to Reservations  Ask for the special rate for "Heartland Hypnosis Group or Group code MMC"